As part of the West Davis Highway project, proposed noise walls were approved by balloted residents in five locations: 
Wall 1 – Centerville Community Park – Approved for construction
Wall 2 – Centerville and Farmington along the east frontage road from 1650 North to 1550 South – Approved for construction
Wall 3 – Syracuse in the Still Water neighborhood from approx. 1000 West to 1600 West – Approved for construction
Wall 4 – Syracuse near Fremont Crest Avenue – Approved for construction
Wall 5 – Syracuse near Steed Drive – Approved for construction
Proposed noise walls were not approved by residents in one location:
Wall 10 – Kaysville near Kays Creek – Not approved for construction
These maps show the locations of the approved noise walls: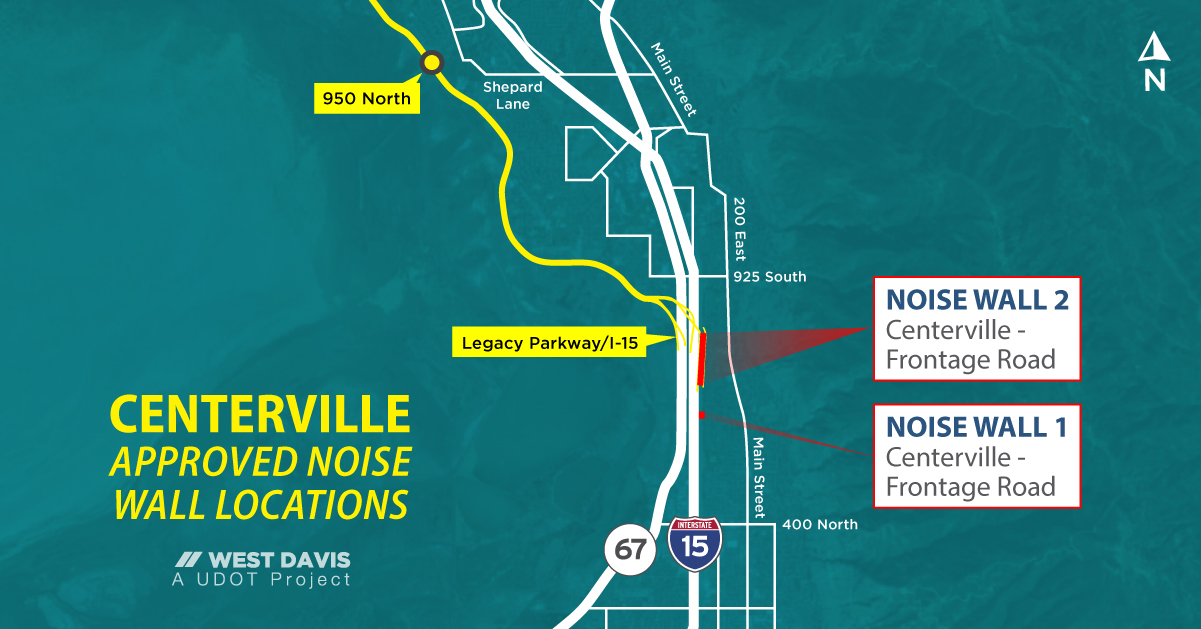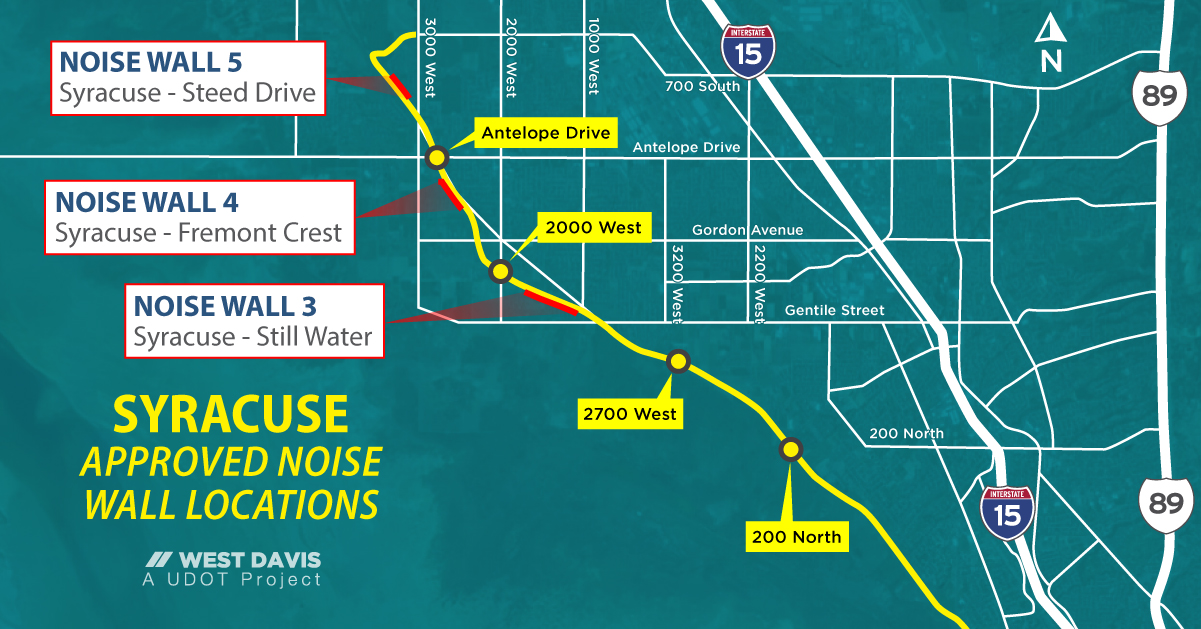 During the Environmental Impact Statement (EIS) process and subsequent environmental studies, noise impacts for the entire length of the West Davis Highway were measured and modeled, and noise walls were evaluated. Per UDOT's noise policy, qualified residents and property owners near these walls, described as "benefited receptors," voted to approve or reject their construction. A "benefited receptor" is a resident or property owner who would receive a reduction of 5 decibels or more if a proposed noise wall were constructed.
Watch this video to learn more about UDOT's noise policy:
The Final EIS includes information for all noise barriers considered as part of this project. Below are links to updated studies for each of the walls:
Studies of Proposed Noise Walls
If you have questions about noise wall locations, the balloting process, or other noise issues, please contact the project team at westdavis@utah.gov or (877) 291-1991.